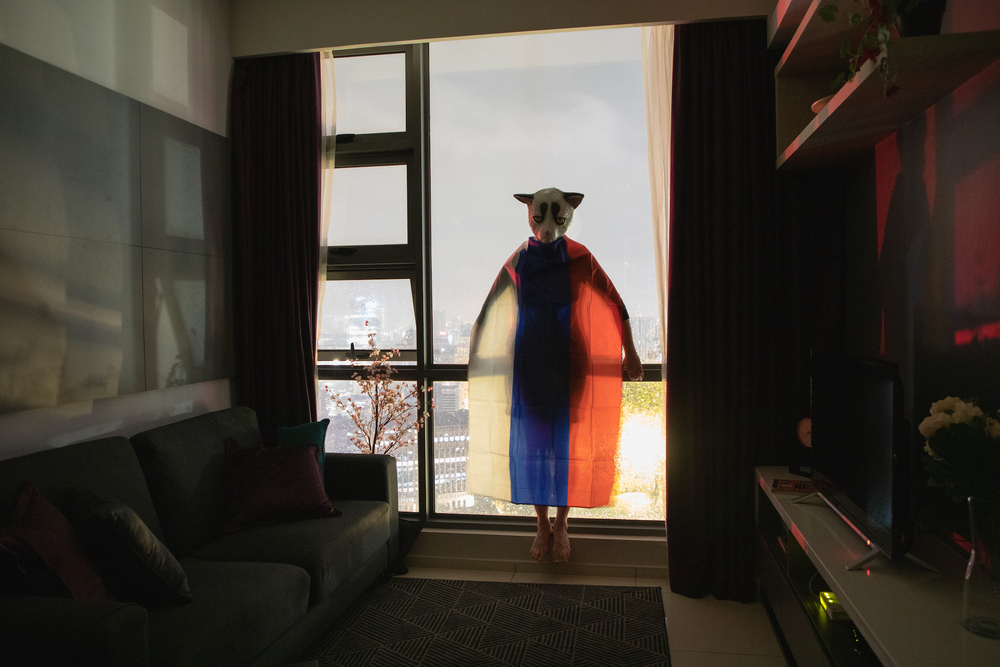 I, Superhero
2022 – present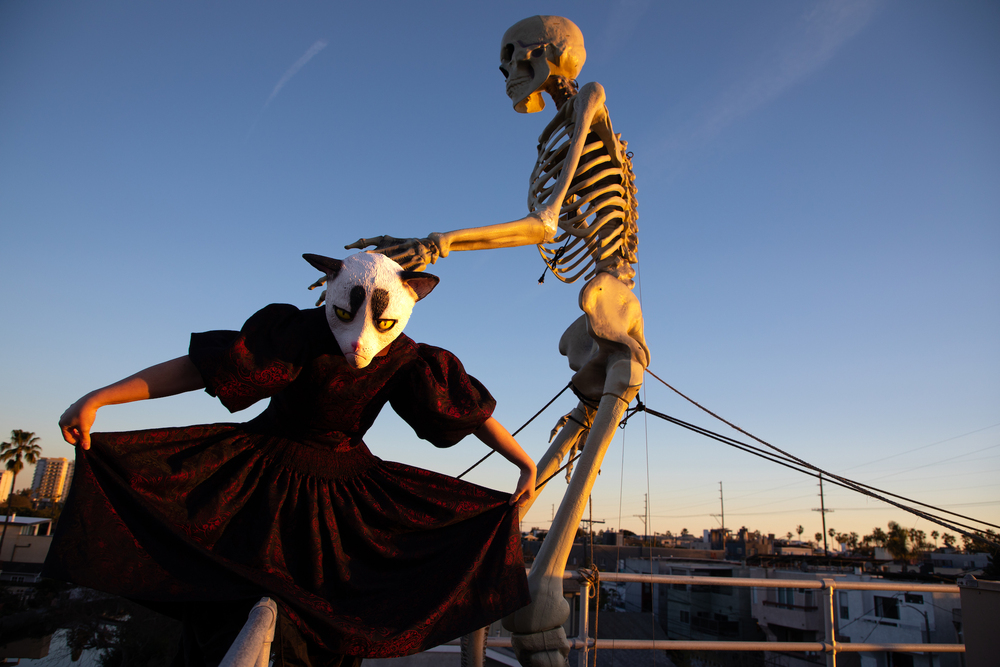 I, Superhero
"I, Superhero" is my personal response to the Russian invasion of Ukraine since February 24, 2022. The sequence of portraits speaks to everyone who has a Russian background, who feels insecure, alone, and overwhelmed by the political propaganda becoming reality.
To oppose Putinism and its devastating effects on Russian culture and society, I nominate "Grumpy Superhero", a quixotic, feminist protagonist for whom life has changed abruptly since that date and who tries to make sense of it. The heroine allows a subtle look at the very wide emotional landscape of the conflict, and the ways in which non-combatants like myself try to manage their feelings of helplessness, outrage, confusion, and guilt as life goes on.
Today's Russia is a dystopian phantasy of one narrow-minded person. He's the winner – and no one can stand against him.
Except for the Superheroines inside of us.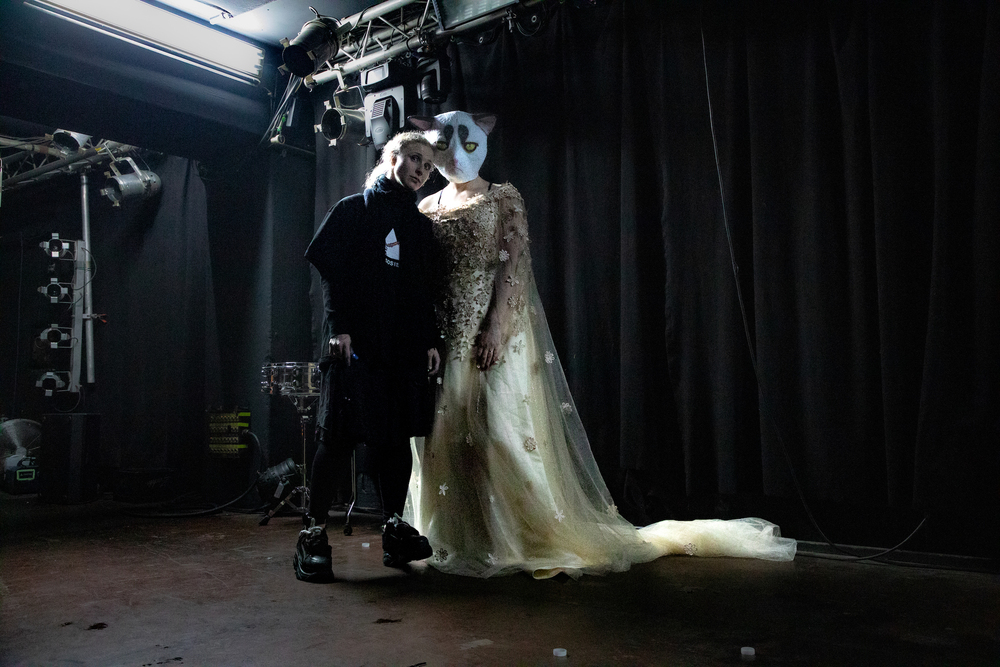 Awards, Exhibitions and Publications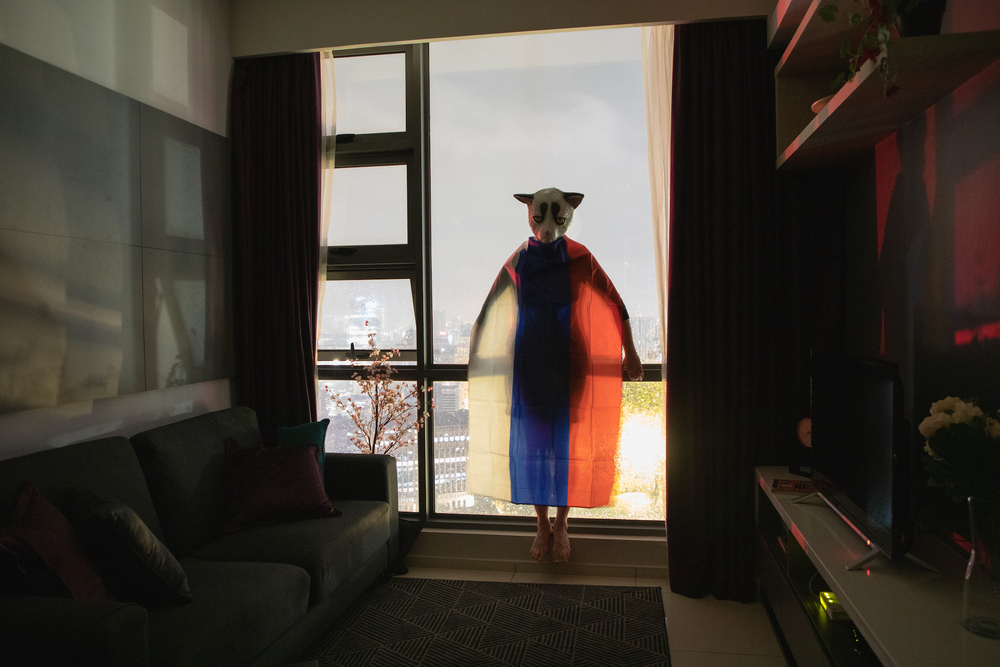 The Feeling of Thirst for Justice

8 September 2022 (Kuala Lumpur, Malaysia)
The image is for everyone who is afraid of what their actions or even thoughts, once spoken out loud, can cause: political consequences, but also fights and cuts in the parental home, and alienation from friends and family.
In quiet, ordinary moments, when we can't grasp what's happening in the world, it is important to remember that there is a superhero in each of us – how ever she may look like.
The Feeling of Logic not Being Welcome

20 September 2022 (Langkawi, Malaysia)
The chess game shown is a tribute to the Russian chess grandmaster, film actress, and model Alexandra Kostenyuk. Particular criticism (especially from the established male-dominated chess circles) aroused her tendency to repeatedly advertise herself and the sport of chess in the glamorous dress and appearance of a fashion model. Her motto is, "Beauty and intelligence can go together."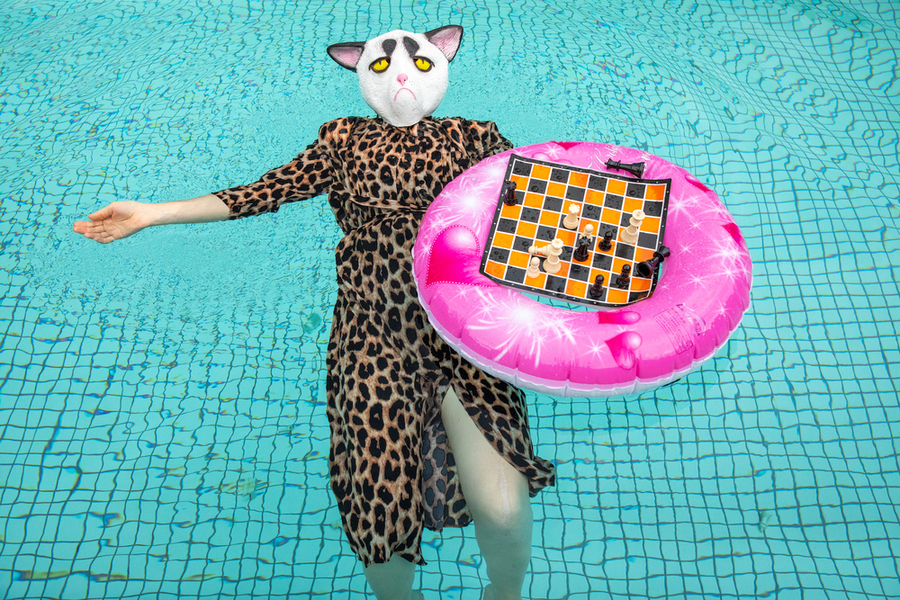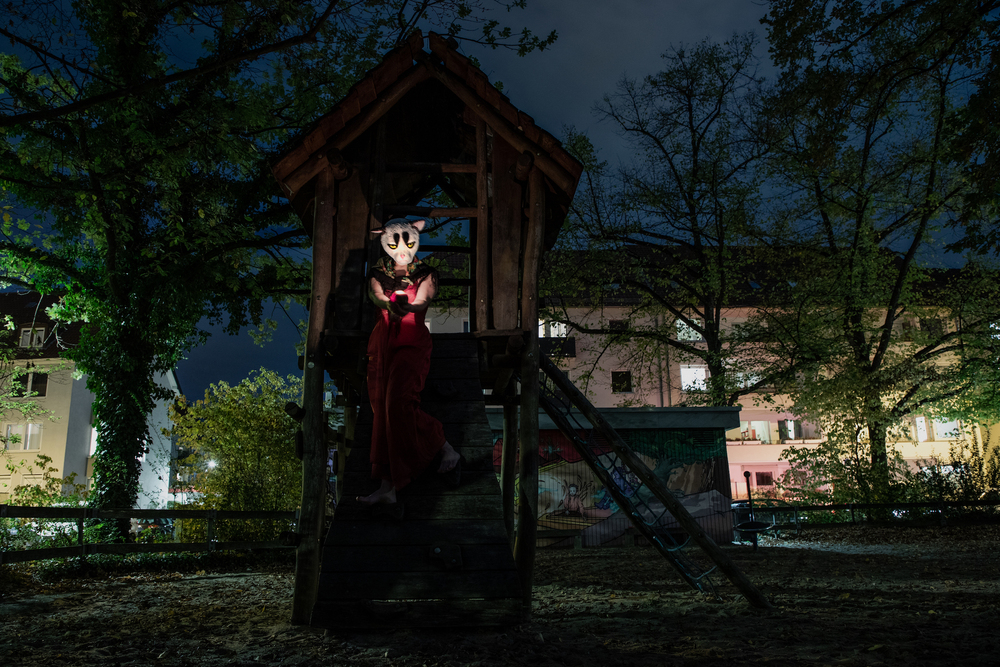 The Feeling of Being a Little Bit Baba Yaga

5 November 2022 (Hanover, Germany)
Baba Yaga is a female character of Slavic mythology and folklore. She lives in a wooden hut that stands on chicken feet. Baba [derogatory for old woman] Yaga is supposed to be an ugly old woman who possesses items that are endowed with magical powers. Most often she is a rather negative character, but sometimes she acts as an assistant to the hero. Baba Yaga can either help or hinder those who encounter her. Furthermore, she can play a maternal role.
The Feeling of Being Arty

12 October 2022 (Tel Aviv, Israel)
The beige bag in the picture was given to me in the '90s, when I was still living in Russia. It was a gift from an old couple from North Germany my family befriended. The couple sent one help-package to the newly-opened Russia via the Red Cross organization. Inside were sweets, instant soups, and different kinds of canned foods. In the distribution hall was a huge pile of boxes from Germany. I was five years old and I chose what appeared to me as the most delicate, little box. My family sent a thank-you note. The family from Germany answered. Again, we replied. What developed was a deep, intergenerational friendship that lasted for decades. They are the reason my family was brave enough to move to Germany.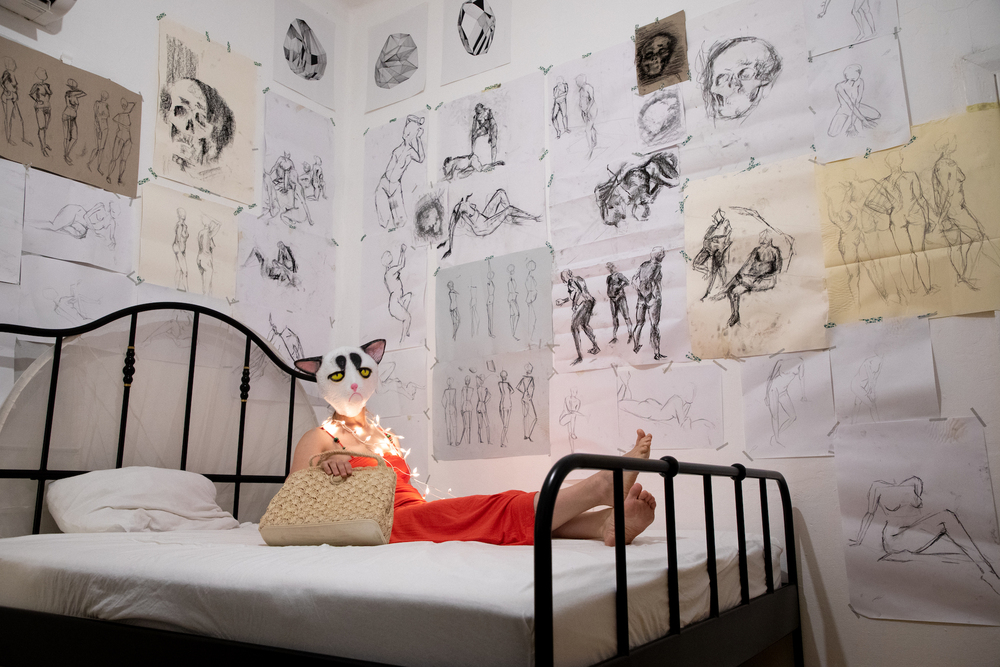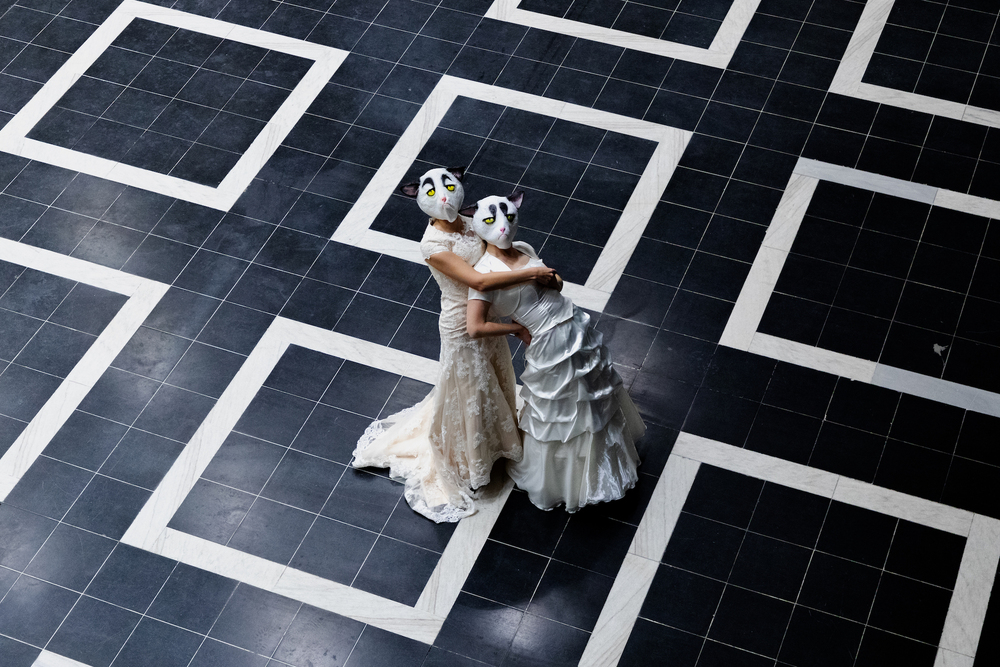 The Feeling of Promoting Nontraditional Sexual Values

17 November 2022 (Hanover, Germany)
According to Putin, the "West" is moving towards pure Satanism by fighting for LGBTQIA+ rights, allowing same sex marriage, and sex-change operations.
The Feeling of Being in the Wrong Movie

15 November 2022 (Hanover, Germany)
The green stuffed toy covered by tape goes by the name Crocodile Gena. He is one of the protagonists of the eponymic famous Soviet children's books and cartoon series. Gena's nostalgic birthday song is even more popular in Russia than the standard "Happy Birthday." It starts with the following lyrics:
Let them run awkwardly,
Step in puddles clumsily,
Let the water from the asphalts flow away.
And it's not clear to the strangers
On this day with the failures
Why today I am cheering "hooray."
Alexander Timofeevsky, the writer and composer of the song died in January 2022, just a few weeks before the beginning of the war.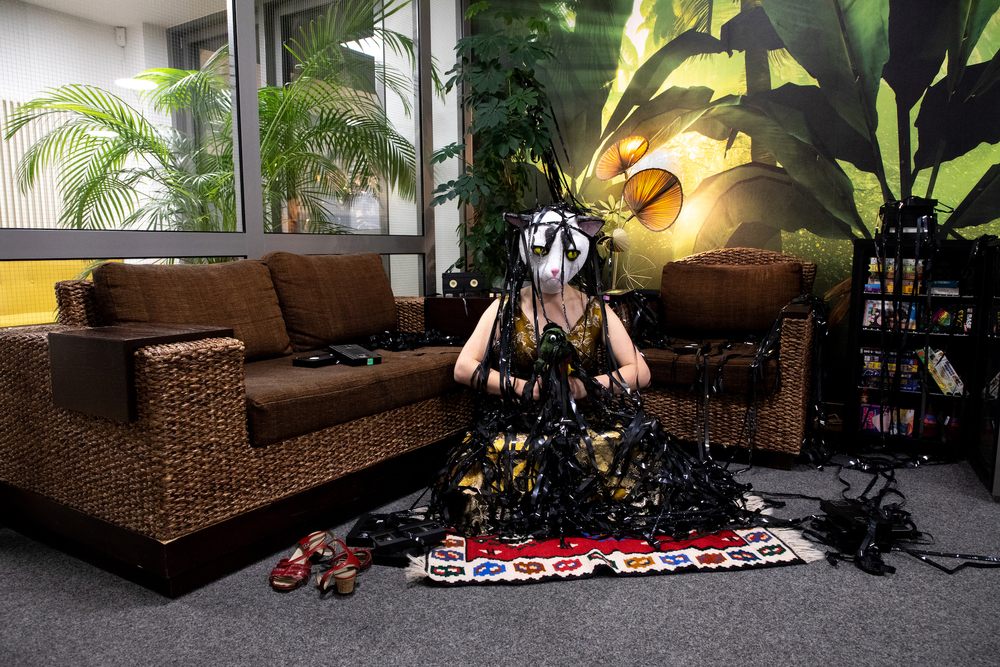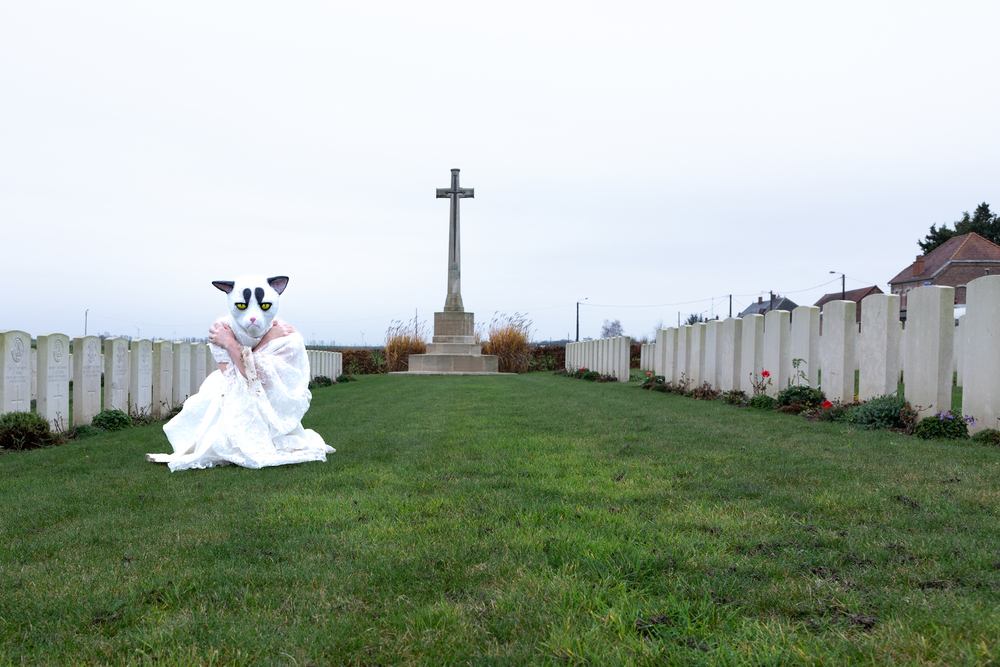 The Feeling of Being the Only One Left

27 November 2022 (Anneux, France)
In 2022, Russia faced three major emigration waves:
The first wave happened directly after the invasion in February. By migrating, many people hoped to avoid criminal prosecution. Publishing "fake news" about politics and military operations could lead to a prison sentence of up to 15 years. Among the refugees was Bolshoi Ballet's prima ballerina Olga Smirnova.
The second wave happened in summer because many people with children waited for the school year to end in order not to hinder their children's education.
The third wave began with the announcement of partial mobilization on 21st September, with mostly men fleeing the country.
Among others, Istanbul and Tbilisi are popular cities where Russian citizens found a temporary home. The urban art there has changed since then. Graffiti and anonymous art statements appeared in the streets – statements such as: "Poo-tin" (Tbilisi, 13 December 2022) and "I can't get home," or "Sometimes, I feel like I am dead," and "Me too," added in another person's handwriting (Tbilisi, 23 January 2023). "Russia is not Putin" (4 January 2023) in Istanbul.
The Feeling of Being so Last Season

14 December 2022 (Hanover, Germany)
In the beginning of December 2022, Time magazine published a column by Alexei Navalny's daughter, Daria Navalnaya, in which she talked about her father's conditions in prison. One week before I made this portrait, Navalny was suing the authorities at the penal colony to which he had been sentenced who had not given him winter boots.
Daria writes on her Instagram account: "Can you imagine?! In the 21st century, a prisoner in Russia has to sue to receive winter shoes!"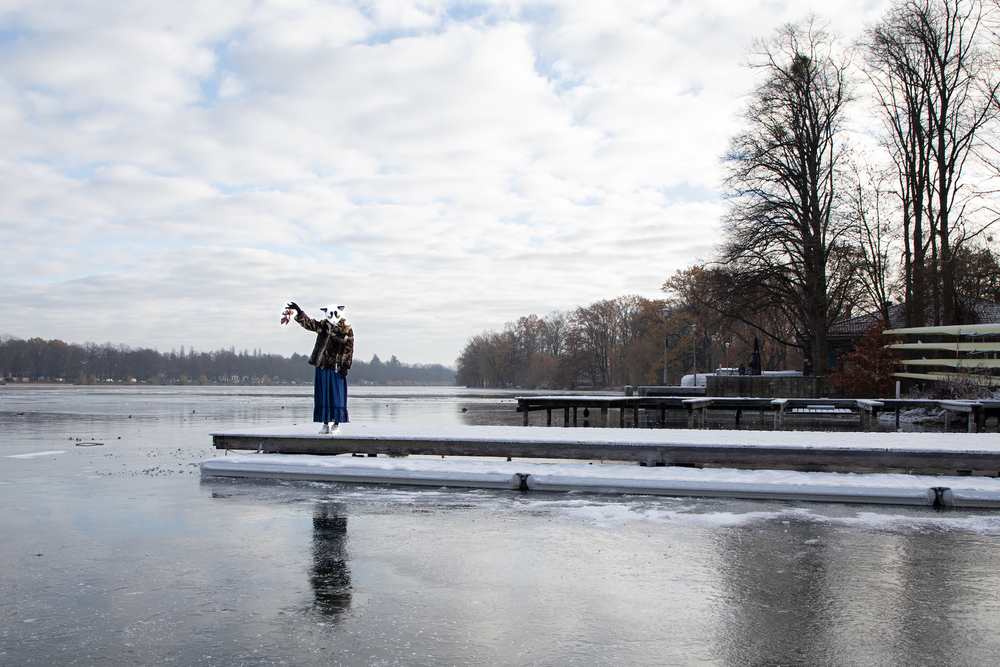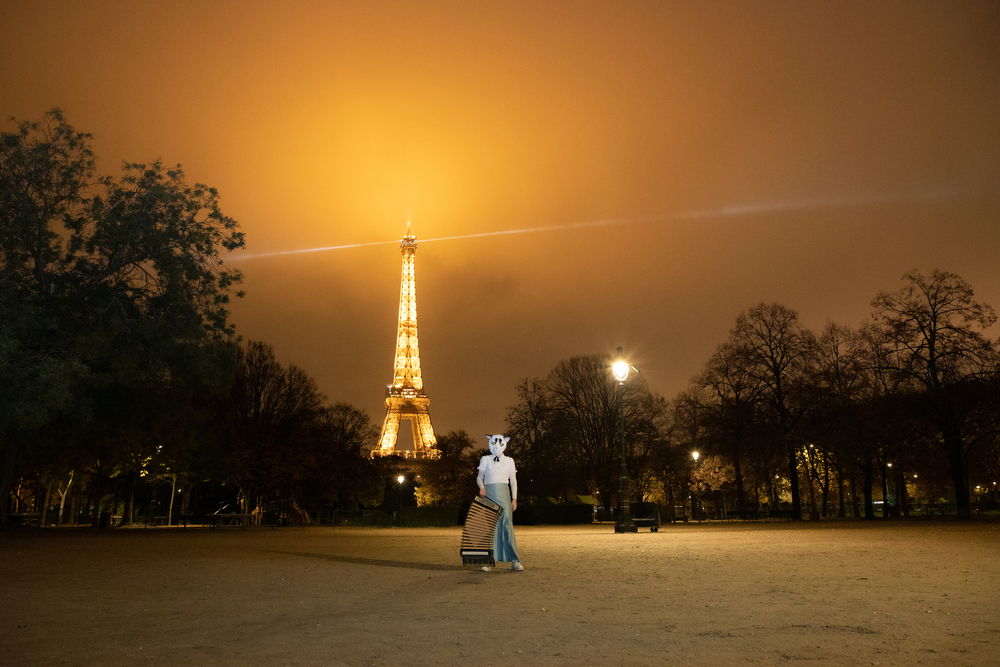 The Feeling of Playing the Same old Songs Over and Over Again

26 November 2022 (Paris, France)
In January 2021, Navalny, together with his team, published an investigative, pop culture style documentary. Their hilarious presentation of a palace located on the Black Sea coast near Gelendzhik that allegedly belongs to Putin caught the attention of the public. Navalny and his team described the rooms of the palace in detail, listing the estimated prices of the exact furniture, revealing the total value of the estate – $1.3 billion.
One especially mysterious room in the palace, "The Aqua Discotheque," was immediately picked up by young musicians and creatives. Several popular Russian artists, including TMNV, Andrei Gudkov, and Pussy Riot, have produced protest anthems and music videos about "Akvadiskoteka", the war, Russian politics, and satirizing President Putin. Peremeni, ["Changes" in Russian], by '90s rock star Victor Tsoi has been revived and has been played by demonstrators, recently in Petersburg on Nevsky Prospekt by people that were driving by with their cars in order to support the people who actually went out demonstrating.
In keeping with the current definition of "free speech" in Russia, the tracks above are listed as unsafe to listen to.
The Feeling of Getting Married for the Wrong Reasons

29 October 2022 (Hanover, Germany)
According to Russian law, couples usually have to wait for four weeks after the initial registration to be allowed to marry. Under special circumstances, however, this waiting period is waived. The military mobilization counts as such. Recruits can thus get married on the same date. The procedure takes up 20 to 30 minutes only. Many drafted Russians are said to have taken advantage of this rule, because only the legal spouse is allowed to see her husband or receive a compensation if he was wounded or killed during war. Even if a couple has lived together for many years, the partner has no comparable rights without an according marriage certificate. Since the partial mobilization, the number of marriages has risen rapidly.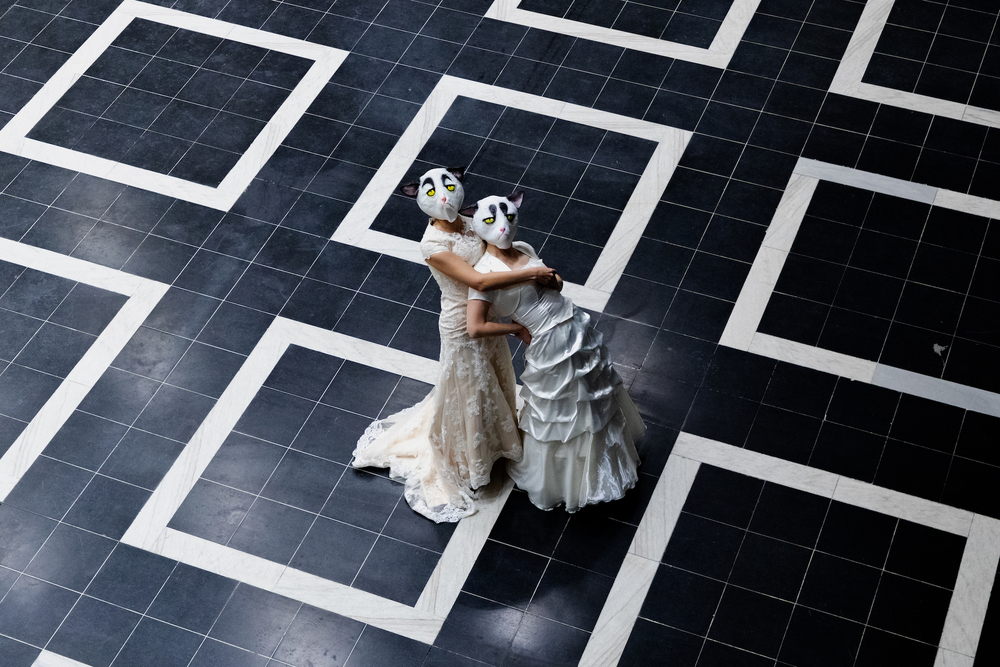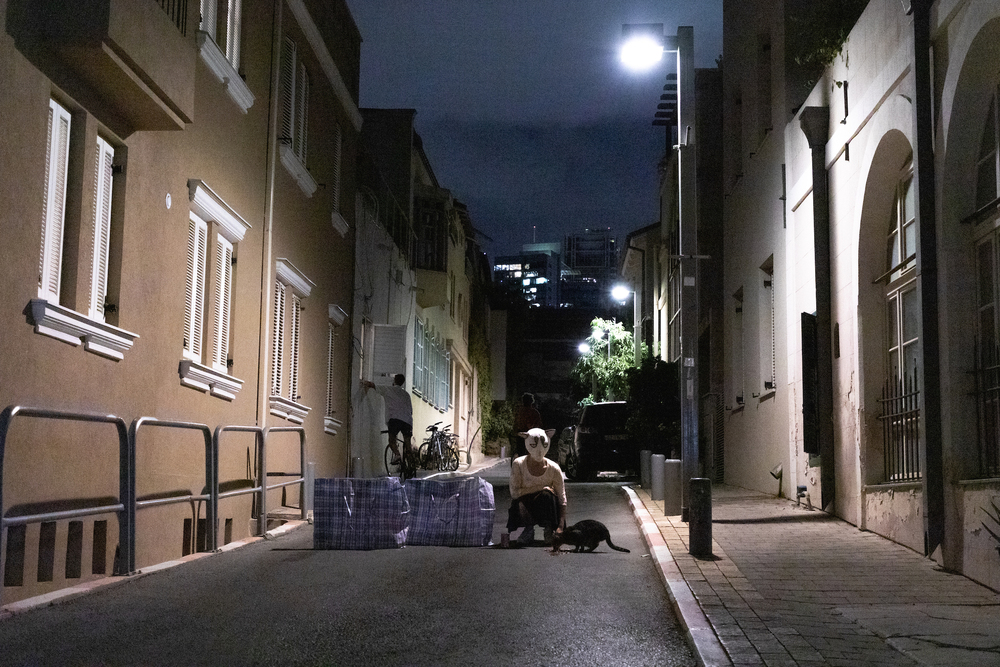 The Feeling of Saying Goodbye

13 October 2022 (Tel Aviv, Israel)
The travel bags depicted were THE travel companions for a whole community that migrated from Russia in the '90s. Called "Ba-ul," plural
"Ba-ul-y" (and they always come in plural), they transported whole households and the dearest memories of many people who were on the move from Russia to other countries – mostly to Germany, USA, and Israel. In the time period from 1990 – 2005 around 113,000 people of Jewish heritage and 2 million people of so called "Russia-German" descent migrated to Germany. As of August 2022, Germany has taken in 70,000 immigrants from Ukraine. Statements by politicians that Germany is willing to take in Russians who are hostile to the war or unwilling to fight and to grant them asylum have no effect, as there are currently no direct flight connections to Germany.